About football
Football is exhilarating to watch and is one of the world's most popular Para sports.
Under the governance and leadership of IBSA the sport is split into two: blind football and partially sighted football.
IBSA Blind Football is for players that have severe visual impairments. They are known as 'B1' athletes.
IBSA Partially Sighted Football is for players with less severe – although still acute – visual impairments who are classified as B2 and B3.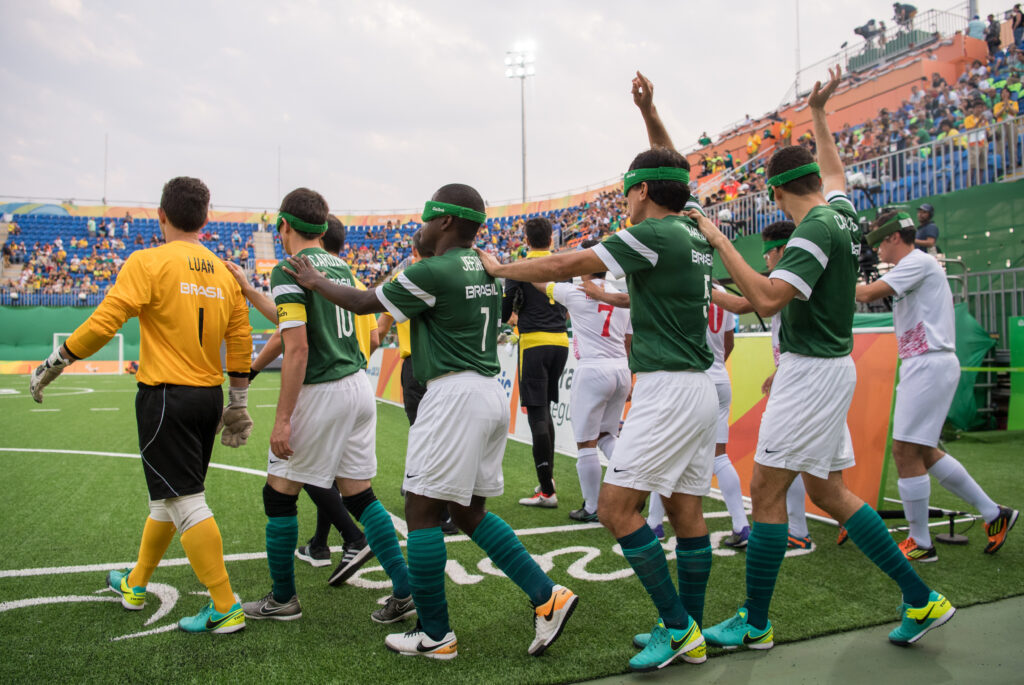 Blind football
People are often surprised by how quick, physical and technical blind football is. This is what makes it such a hugely popular sport.
The game is played on a solid, smooth, flat and non-abrasive surface on a pitch that is 40m x 20m wide. Pitches must ideally be outside to ensure that the acoustics are correct for players. Each pitch is surrounded by 'kick-boards' – a physical barrier that indicates the boundaries of the playing area.
The goals are 3.66m wide and 2.14m high.
Each team has five players, including a goalkeeper. Outfield players must wear eye patches and eyeshades, more commonly referred to as blindfolds or eyeshades. The goalkeeper can be sighted or partially sighted, classified as B2 and B3, and cannot leave the area.
The football must contain bells or another system that ensures the ball makes a noise when it is moving on the pitch or through the air.
Four players are allowed as substitutes and one goalkeeper. Substitutes can be made up to six times per half.
There are no offside rules or throw-ins in blind football but there are corner kicks.
Each half lasts 20 minutes and teams can request a one minute time-out per half.
If there needs to be a winner of a game, for example during medal matches, penalties will be taken. The first ever Paralympic final was decided on penalties when Brazil beat Argentina 3-2!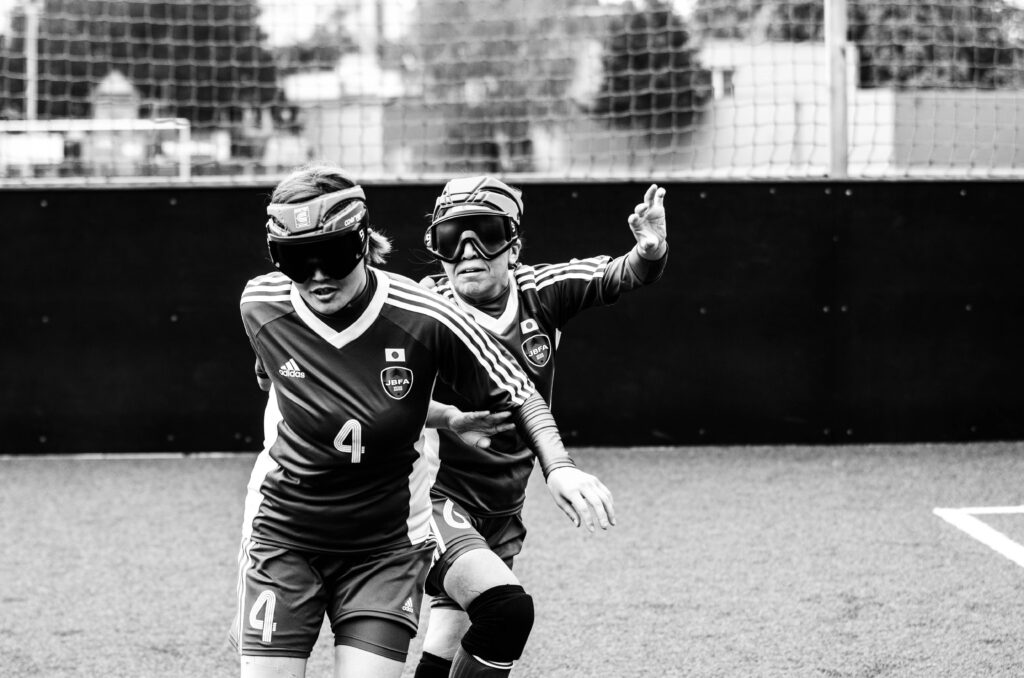 Partially sighted football
IBSA Partially Sighted Football is played according to FIFA futsal rules, with some adaptations.
These include playing conditions, such as limiting light reflections and regulating light intensity on the pitch and the colour of the ball.
The make-up of the team is also covered in the rules. Players can be classified as B2 or B3 but only two B3 players are allowed on the pitch at any time when a team plays with a sighted goalkeeper.
For more information about blind football and partially sighted football, check out the other sections of the website.